When you want the ultimate indoor concrete surface!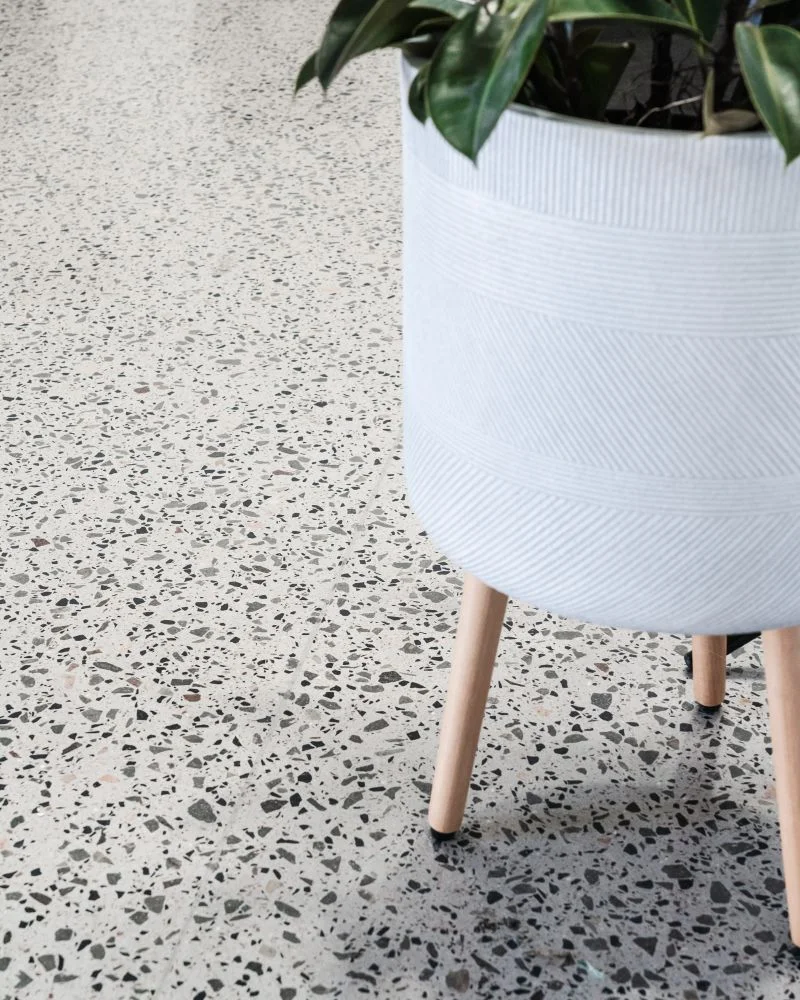 What is polished concrete?
Polished concrete provides an exceptionally durable and aesthetically impressive finish for new or existing internal concrete floors.
How is polished concrete achieved?
Polished concrete is achieved using a mechanical process that begins by first grinding down the concrete to reveal the desired amount of stone underneath the surface. The raw materials within the concrete slab are then refined by our specialised machinery to produce a floor that will positively contribute to the look and feel of your entire space.
How do you achieve a sleek and polished look?
The sleek look of polished concrete is created by the diamond tooling under our equipment. We use this diamond tooling to mechanically polish the floor and leave a highly sought-after finish that cannot be replicated using any other technique.
How do you maintain the durability of the concrete floor?
During the polishing process, the surface is chemically hardened to its optimal limit. This helps ensure the durability and density of the finished surface, while still providing a soft, inviting feel to the floor.
We also use an impregnating sealer that saturates the pores within the concrete to assist with stain resistance and provide a film-free surface that cannot be easily scratched.
Do I need a brand-new concrete slab?
No. If your existing concrete slab has structural integrity and the floor levels are within our tolerance requirements, our specialised equipment and processes can refine the surface to achieve the desired polished finish.
As part of our process, we conduct a sample grind on your existing floor before moving forward to give you a better idea visually of what this will look like.
Should my polished concrete finish be satin or high gloss? Should it include stone or no stone?
Every job is unique, and the answers to questions like these can only be determined through conversation and a clear understanding of the limitations of your concrete floor.
In summary, polished concrete…
Is designed for internal floors only
Is achieved using a mechanical process – not a product rolled on the surface
Has no grout lines or joints
Is durable, hygienic and low maintenance
Is an extremely hard finish with a surprisingly soft feel
Is visually appealing and has a large influence on the space around it
Is customisable – within the limitations of the concrete and its environment
Can be achieved on new and existing concrete floors